Canadian Arts Presenting Association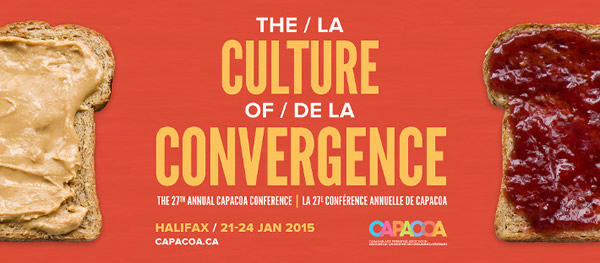 www.capacoa.ca
17 York Street, Suite 200, Ottawa, ON K1N 5S7
P: 1-613-562-3515
E: mail@capacoa.ca
President: Sue Urquhart
CAPACOA (Canadian Arts Presenting Association/l'Association canadienne des organismes artistiques) serves the performing arts touring and presenting community through its commitment to integrate the performing arts into the lives of all Canadians.
Our mandate is to promote the development of the presentation of the arts in Canada and to promote communication and understanding between presenters of the arts in Canada.
CAPACOA serves more than 140 presenting networks, presenters, festivals, performing arts centres, municipal facilities, artistic directors, agents, managers, artists, and artistic companies, from coast to coast to coast.
Since its founding in 1985, CAPACOA has fostered and developed a pan-Canadian performing arts network.
We host an annual four-day gathering of Canada's national presenting and touring sector, bringing together cultural entrepreneurs and key industry stakeholders from the national and international performing arts community.